Cliffs, Yellowstone National Park, Wyoming Territory,Steel Engraving by Harry Fenn.
The illustration is of columnar basalt. About 500,000 years ago liquid basalt covered with ash slowly cooled. when the lava or basalt slowly cools is comes under street and cracks, usually into hexagonal columns, but sometimes into seven or five sided figures. Over time, the covering ash erodes exposing the columns. The column are visible several places in the Park. easily visible are the Sheepeater Cliffs about 2 1/2 miles east from Mammoth on the road to Roosevelt. Others may be seen in an isolated canyon near Bunsen Peak. Similar, but much larger columns are visible at Devils Tower National Monumnet in northeastern Wyoming. The most famous are the Giant's Causeway in County Antrim, Northern Ireland and along the Black Sand Beaches on the South Coast of Iceland.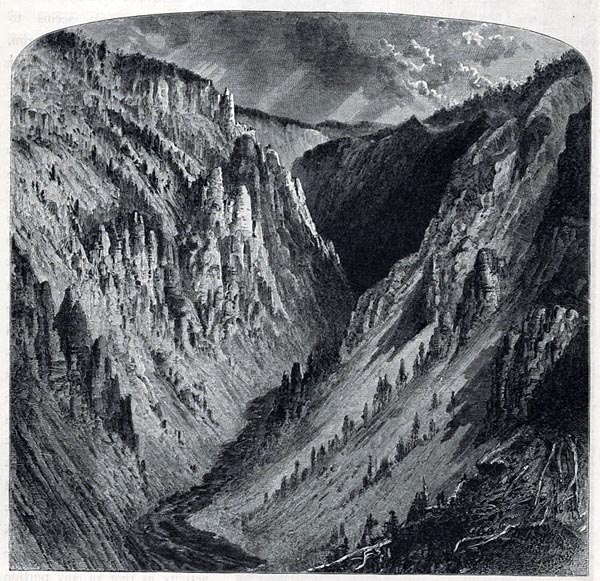 Grand Canyon of the Yellowstone.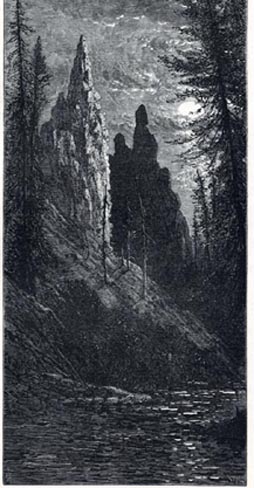 . . .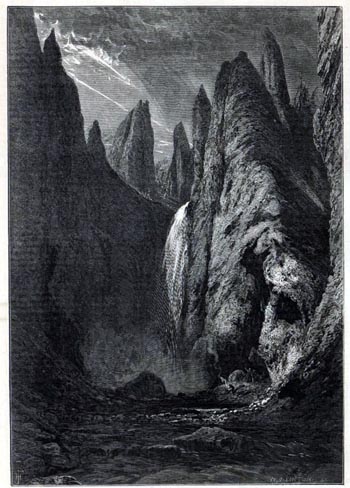 Left, "Tower Falls Creek;" Right, Tower Falls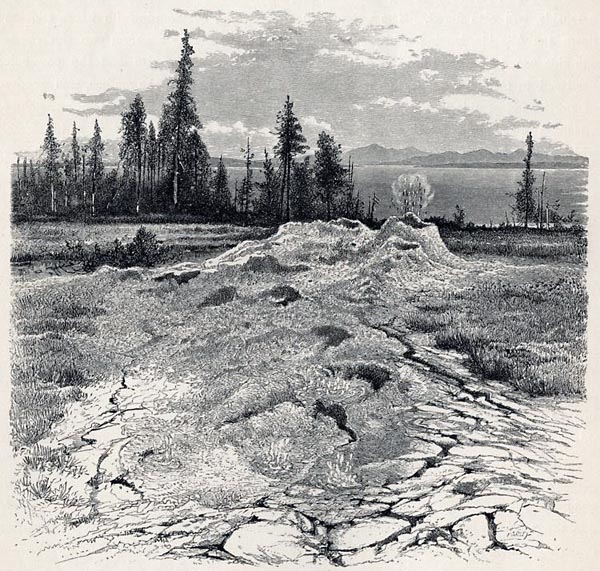 Hot Springs on shore of Lake Yellowstone.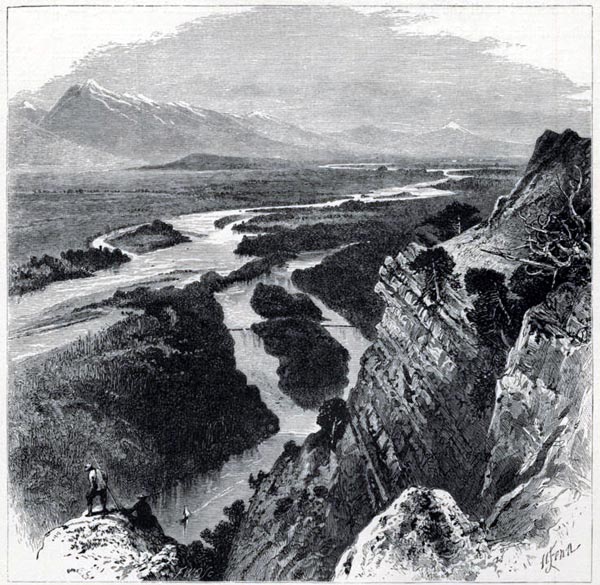 Yellowstone River Valley.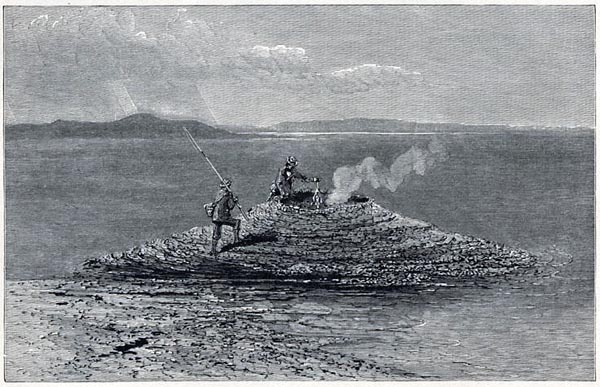 Fishing Cone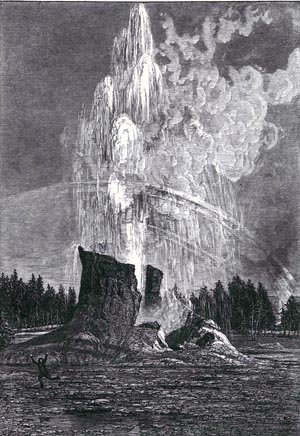 . . .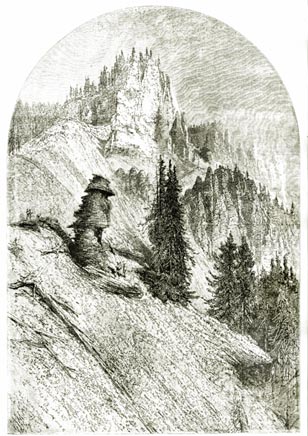 Left, "Giant Geyser;" right, Cliffs of Yellowstone
Next page: Roosevelt at Yellowstone.