"The Southern Arm of the Yellowstone Lake, Yellowstone National Park, Wyoming Territory," Chromolithograph of 1874 watercolor by Thomas Moran, published by Louis Prang & Co., 1875.
As previously noted with regard to the Hayden Expedition, the designation of Yellowstone by Congress as the world's first national park was due in no small part to the paintings of Thomas Moran. On March 1, 1872, President Grant signed into law the bill to create the Park. Almost immediately, Thomas Moran's paintings became an instant success. As discussed on the next page, they provided an inspiration for other artists. As an example, British born American engraver and artist Harry Fenn (1845-1911) used some of Moran's art and William Henry Jackson's photos to provide a series of steel engravings for Appleton's Journal which were later reproduced in the 1872-1873 Picturesque America, edited by William Cullen Bryant.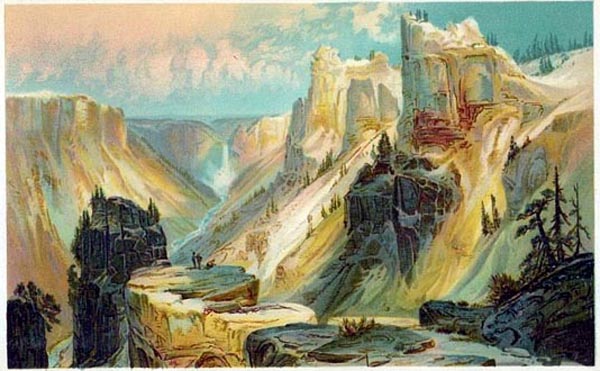 Grand Canyon of the Yellowstone, Thomas Moran.
In 1875-1876, Louis Prang (1824-1909), reproduced 15 different watercolors of Yellowstone painted by Thomas Moran. Prang was a native of what is how Poland and arrived in the United States in 1850. He is credited with, among other things, inventing the Christmas card.
On the expedition of 1871, Moran spent four days at the Upper Falls sketching and photographing. The subsequent paintings were made from those sketches and photographs.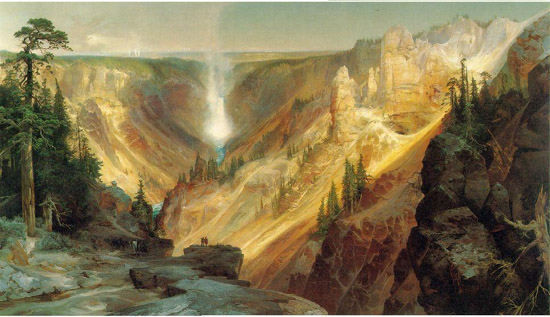 Grand Canyon of the Yellowstone, Thomas Moran.
Discussion of the formation of the canyon is on a subsequent page.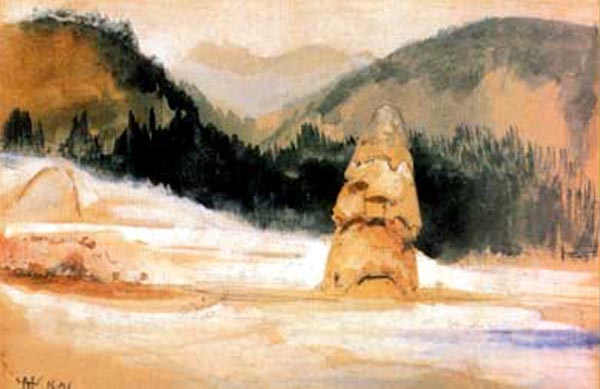 Liberty Cap near Mammoth, Thomas Moran.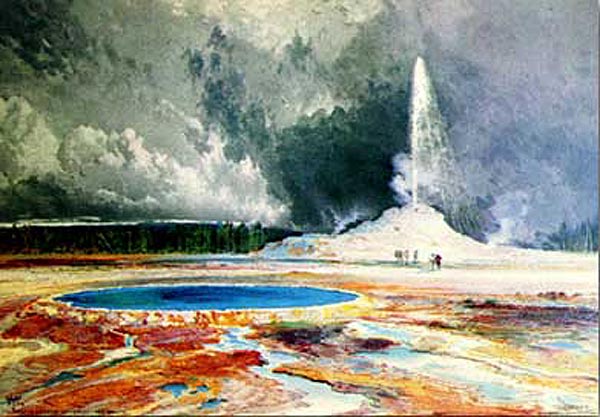 Castle Geyser, Thomas Moran.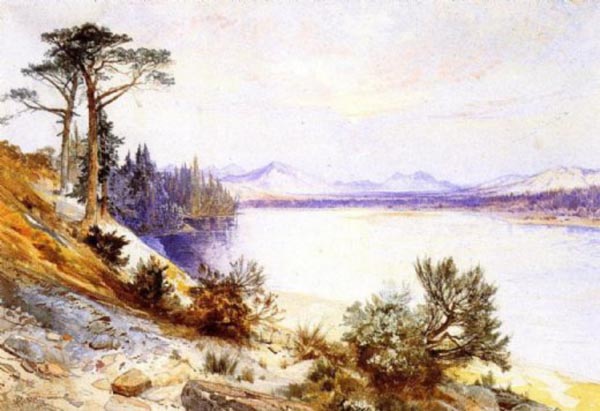 Head of the Yellowstone River, Thomas Moran.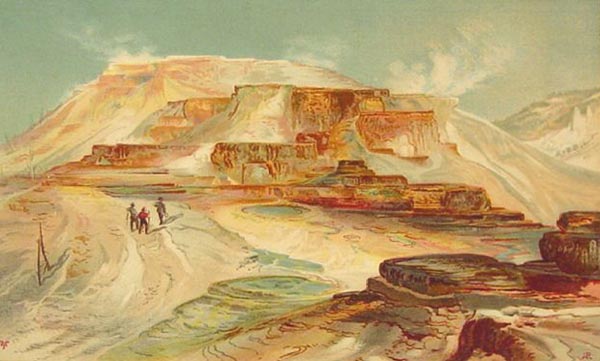 Terraces of the Hot Springs at Mammoth, Thomas Moran.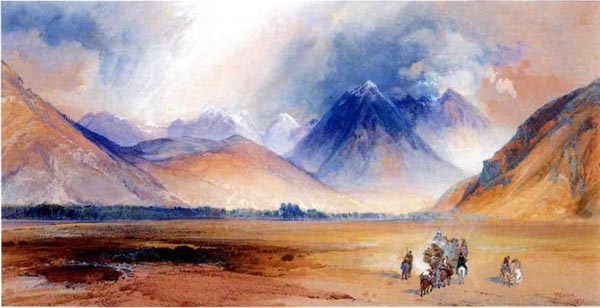 The Yellowstone Range Near the Crow Mission, Thomas Moran.
At the time of the painting the mountains were known as the Yellowstone Range. In 1873 Captain W. A. Jones of the Corps of Engineers renamed them Sierra Shoshone. In 1883, the northern part was renamed yet again as the Absaroka Range.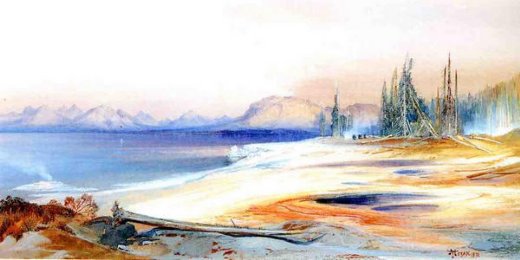 A Hot Spring on the Shore of Lake Yellowstone, Thomas Moran.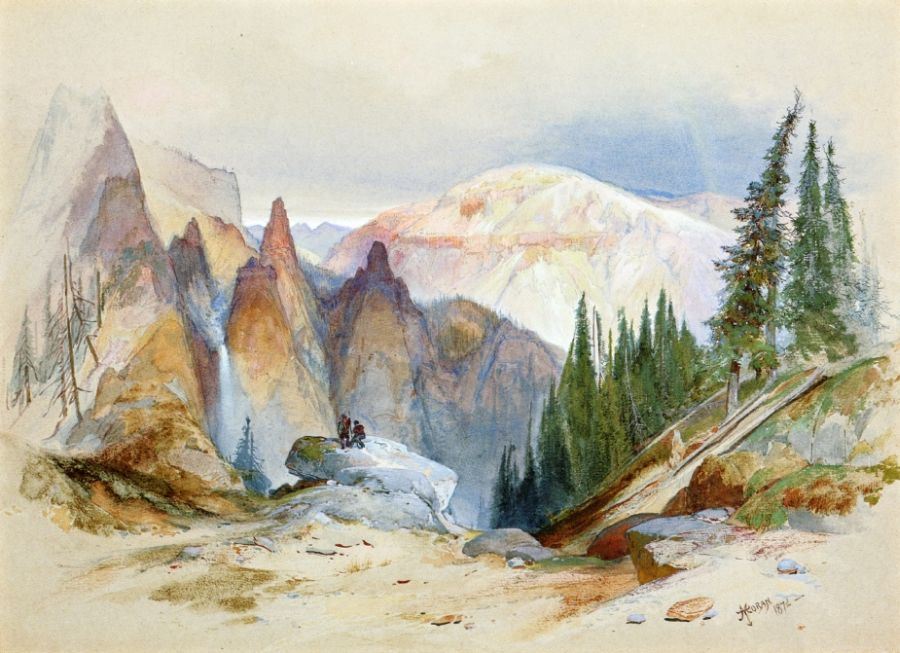 Tower Falls and Sulphur Mountain, Thomas Moran.
Next Page, Yellowstone continued, Harry Fenn engravings.