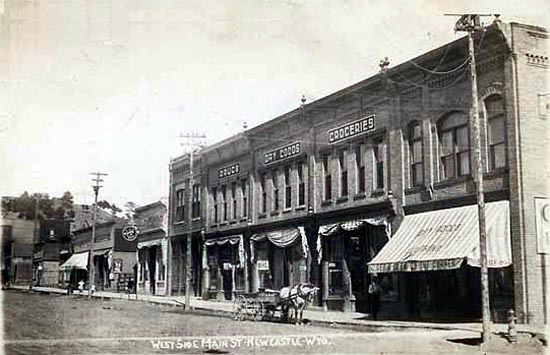 Main Street, undated.
By 1895, Newcastle had a population of almost five times that of Cambria, an older town some 10 miles away. As mayor, Mondell proposed running the rowdies out of town. A local hotel keeper at whose facility the rowdies stayed shot and wounded the new mayor. Mondell, a Republican, was elected to Congress in 1895, was succeeded by John Eugene Osborne in 1897, and was returned to Congress in 1899 and continued to serve until 1923. He was an active proponent of women's sufferage, dry farming, private ownership of property, and an opponent of an "imperial" federal government and governmental "landlordism." He is given credit for the preservation of the Devils Tower. He was a proponent of the entry of the United States into the European War. In a speech Mondell noted with regard to the necessity of the war:
"Our flag has been fired upon, our power contemptuously ignored, our citizens wickedly slain. Amid conditions such as these, continued patience and forbearance cease to be a virtue; they come to be accepted as signs of cowardice and weakness, the evidence of supine submission to insult and outrage; they no longer express the attitude of a brave and free people. And so, regretfully, but with firm determination, the Republic draws the sword, firm in the conviction that we fight the battle of human rights against the excesses of despotic power."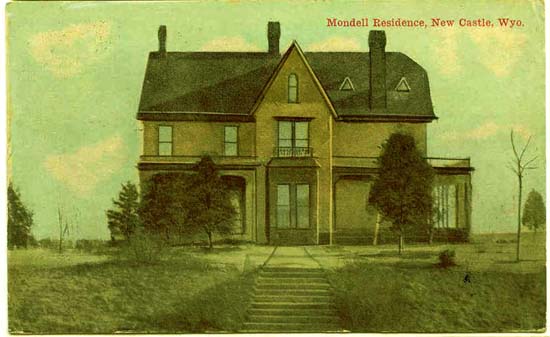 Congressman Mondell's Residence, approx. 1910.
Mondell served as majority-leader at the time that Congress authorized submitting to the states a constitutional amendment authorizing women's sufferage. Following his service in Congress, Mondell studied for the Bar and was admitted at age 64, setting up private practice in Washington, D.C. Three months following Congressman Mondell's death in August 1939, his wife Ida died.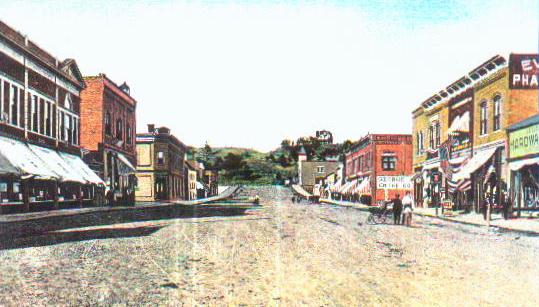 Newcastle, Wyoming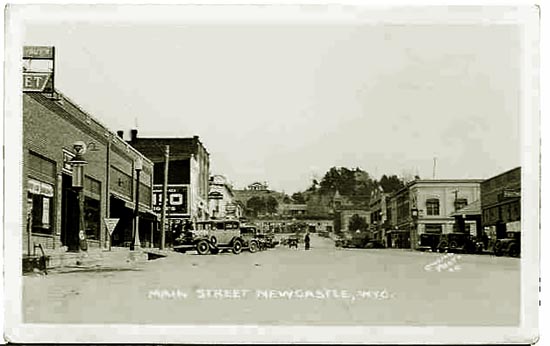 Main Steet, looking northeast. Approx. 1932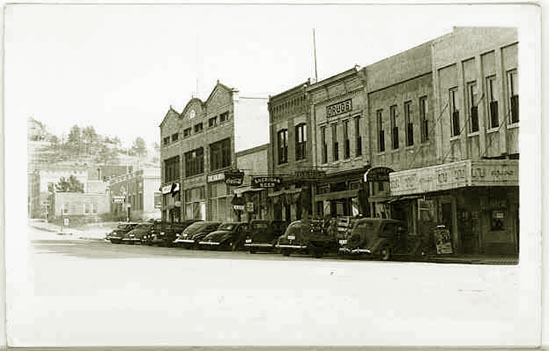 Main Street looking northeast. Approx. 1941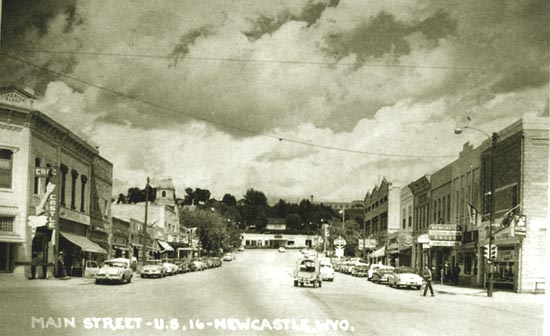 Main Steet, looking northeast. Approx. 1953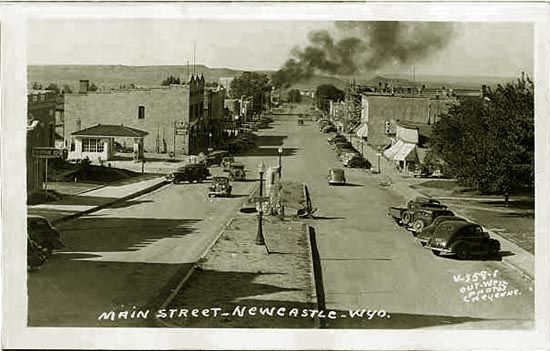 Main Street looking southwest. approx. 1941. Photo by A. E. Gordon.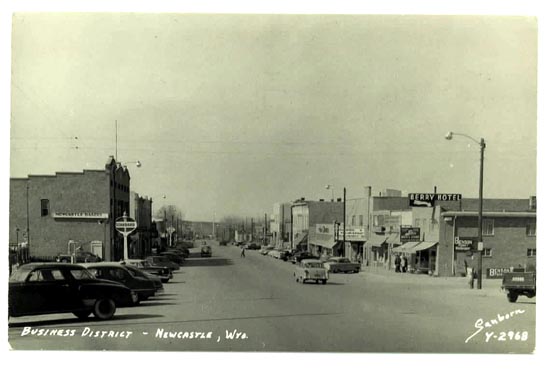 Main Steet, looking southest. 1953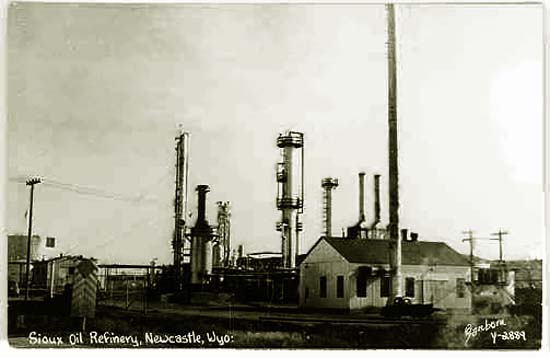 Sioux Oil Company Refinery, 1953
Next Page: Black Hills continued, Sundance, Moorcroft.