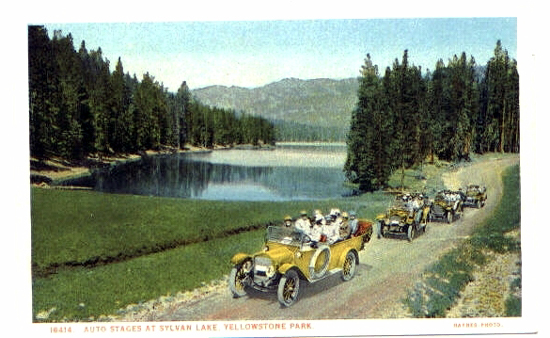 Auto Stages, Sylvan Lake, Photo by F. J. Haynes.
In 1916 with the consolidation of services, the Yellowstone Park Transportation Company was required to replace the previous stages with 116 "auto stages" manufactured by White Motor Company of Cleveland, Ohio.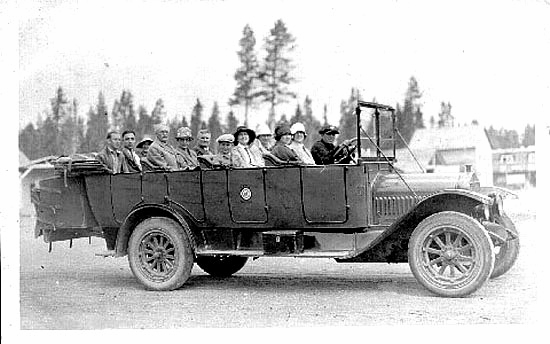 White Motor Bus, 1927
White motor buses remained in use in the Park until the early 60's, but continued to be used in Glacier National Park until 1999, when metal fatigue problems arose. The metal fatique was as result of modifications made to the chassis when modernizing the running gear. Without the modifications it was determined that the vehicles, many of which were 65 years old, could have continued another 65 years.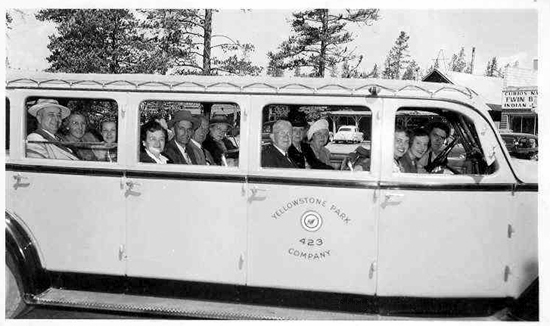 White Motor Bus, approx. 1950.
Secretary Lane was correct, of course. The admission of autombiles to the park opened the park to many who could not take the time or expense to visit the park as a part of a tour. Prior to the automobile being permitted in the park, visitors saw the park in five day tours sponsored by the hotel or camping company with which they stayed. The automobile permitted visitors to see what they wanted in the length of time they had available.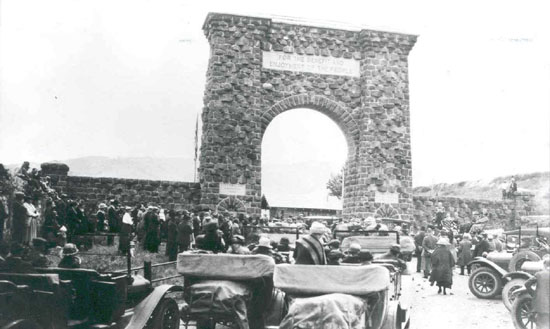 Automobiles awaiting opening of park for the season on June 20, 1923.

Automobiles and the increased number of visitors required new facilities such as "express stores," garages, gasoline stations, and autocamps as indicated by the 1922 map in the next view. The map remains fairly accurate even today.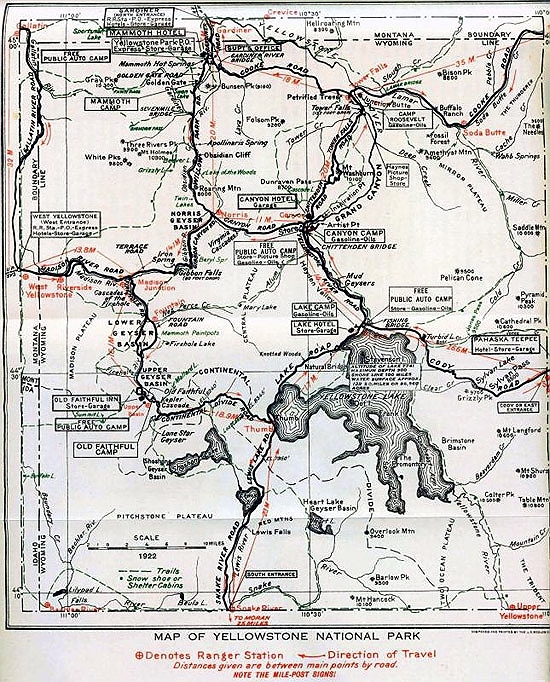 1922 Map of Yellowstone National Park

By the 30's, automobile travel to Yellowstone became an important contribution to the economy of the state. "Autocamps" were located in most cities.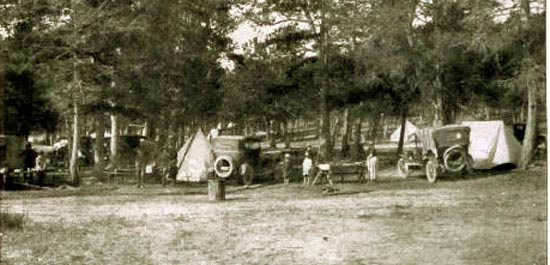 Autocamp, Mammoth Hot Springs, 1922

The above autocamp could hold 300 cars and campers.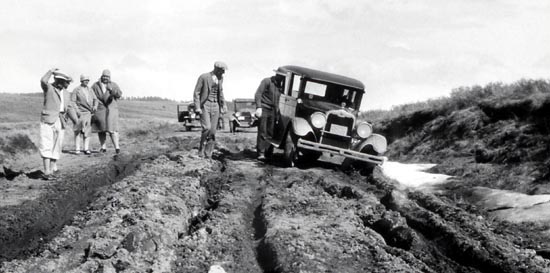 Road in Yellowstone, 1920's.

Unfortunately, roads in the park did not keep up with the increased demand.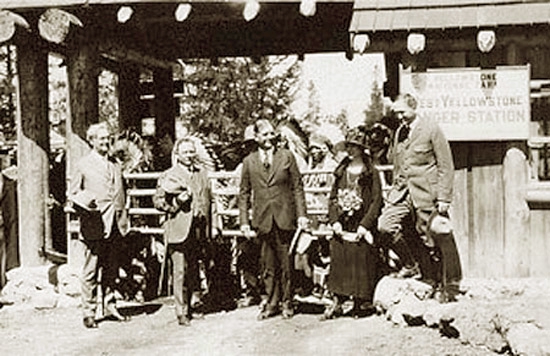 Opening of West Entrance to Park, June 18, 1925; L to R, Idaho Governor Charles C. Moore, Montana Governor John E. Erickson, Utah Governor George H. Dern, Wyoming Governor Nellie T. Ross, Park Superintendent Horace M. Albright

Next Page: Yelllowstone continued.